About the Workshop
Would you like to go to a summer program and be paid to study mathematics? Do you know what mathematical research is? Would you like to be a College Professor? How about a successful career in the private sector? If you are a mathematics undergraduate student and wonder what you can do to boost and enhance your career, join us for this one-day workshop. You will learn about the many opportunities for a successful career in Mathematical Sciences. There will also be an exciting math talk by Prof. Erika Camacho. Free registration, free parking, free lunch and snacks!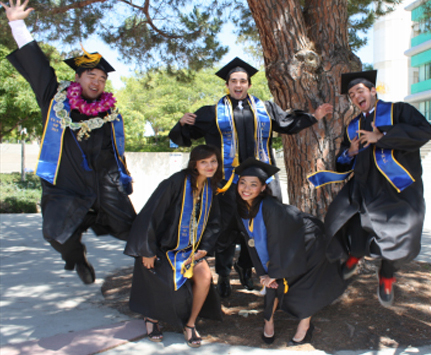 Date, Time and Location
The Opportunities in Mathematical Science Workshop will be held at room 1100 of Donald Bren Hall at the University of California, Irvine on Saturday, April 4, 2015.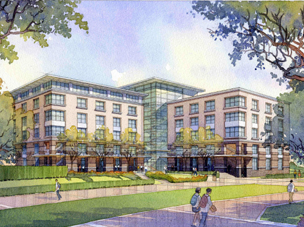 For directions on how to get to DBH 1100, please click on this map.
For a map of the whole campus, please click here for the printable version and here for the interactive map.

Registration will be open through March 28, 2015.
The workshop will run from 9am to about 5.30pm.
With the help of math faculty, graduate students and professionals, we will explore the many opportunities available for mathematics majors after graduation. We invite all sophomore and juniors from local institutions who are contemplating a career in the mathematical sciences. Under-represented minorities are especially encouraged to join our workshop. Throughout the day, students will have ample opportunities to meet with recruiters from graduate schools and summer research programs.
Professor Erika Camacho from Arizona State University

Click here for the title and abstract.
Registration
There is no charge for the workshop but participants are asked to please register online at this link no later than March 28 (now extended to April 1st).
The list of registered participants will be available here.

Parking, snacks and lunch will be provided for all participants.
Financial Support and Workshop Funding
This workshop is available to students free of cost.

The workshop is supported by three NSF grants: EMSW21-RTG (Logic in Southern California),
CSU Alliance for PUMP (Preparing Undergraduates through Mentoring towards PhDs) and the
UCI Advance Program for Equity and Diversity.
Organizing Committee
This workshop is organized by the UCI Mathematics Department in collaboration with the Pacific Math Alliance.

Alessandra Pantano (UCI)
Helena Noronha (CSUN)
Li-Sheng Tseng (UCI)
John A. Rock (CPP)






Questions? Please email: mathoppworkshop@math.uci.edu


Pictures are courtesy of the UCI Regents and Wida Karim, from UCI Graduate Division.