Richard Palais
Adjunct Professor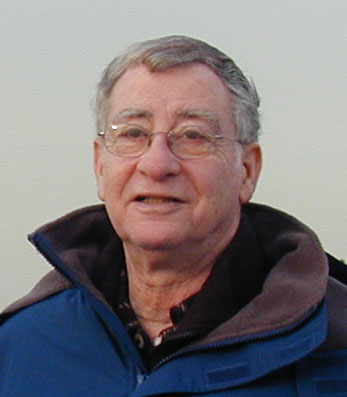 Office: RH 410 H
---
In 1997, after 37 years as a member of the Brandeis Department of Mathematics, I retired to leave myself more time to work in the area of Mathematical Visualization and more specifically to continue the development of my Macintosh program 3D-Filmstrip (now called 3D-XplorMath). In the Fall of 2004, my wife, Chuu-lian Terng, resigned from Northeastern Univ. to accept a position in the mathematics department at UCI (where she holds the Advance Chair) and we have now moved permanently to Irvine. I am continuing to work on mathematical visualization and in particular I am cooperating with David Eck of Hobart and William Smith College, helping with the design of his Java port of 3D-XplorMath, that will be called VMM---for The Virtual (or Visual) Mathematical Museum. However I have also partially "unretired" and I am now an Adjunct Professor of Mathematics at UCI, which means I will be teaching one or two courses per year.
---
Teaching
Fall 2009
In the Fall Quarter of 2009 I will be teaching Math 218 (First Year Graduate Topology).
---
---
Research
My long term research interests have been in the areas of:
Compact Differentiable Transformation Groups
Nonlinear Global Analysis
Critical Point Theory (in particular Morse Theory)
Submanifold Geometry
Integrable Systems and Solitons
My current research
In recent years I have been working on the theory of integrable, one-dimensional wave equations---an area that is usually referred to as soliton mathematics. I wrote an expository article for the Bulletin of the AMS (October 1997 issue) called The Symmetries of Solitons.
---
The Breather Pseudospherical Surface

(Produced using 3D-XplorMath)

In recent years I have developed a strong interest in mathematical visualization, and one of my major ongoing projects is the development and continued improvement of a program called 3D-XplorMath for the MacOS. This is a tool for aiding in the visualization of a wide variety of mathematical objects and processes. Based on what I have learned from my experience in writing this program, I wrote an essay called "The Visualization of Mathematics: Towards a Mathematical Exploratorium" that appeared in the June/July 1999 issue of the Notices of the American Mathematical Society.

Here is a Gallery of visualizations that were produced using 3D-XplorMath.
| | |
| --- | --- |
| Home | Office |
| 45 Murasaki Street | Department of Mathematics |
| Irvine, CA 92617-4088 | 103 MSTB UC Irvine |
| Mobile: 949 468 7102 | Irvine, CA 92697-3875 |
| | Voice: 949 824 3151 |
| | Fax: 949 824 7993 |
Click here to send me email at palais@uci.edu
Created: Dec 22, 2004 Last Modified: Dec 22, 2004