Neil Donaldson
---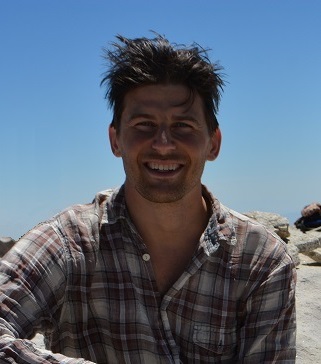 Lecturer
Office 472 Rowland Hall
Office hours MW 11:30--1:00

Email ndonalds@math.uci.edu

Mail Department of Mathematics
Mail Rowland Hall
Mail University of California, Irvine
Mail CA 92697
Short Bio
I grew up in St. Andrews, Scotland, attending Madras College. In 2006 I moved to California and eventually became a US Citizen. After finishing my postdoc in 2009, I dabbled (in desperation!) with becoming an actuary before returning to my main pleasure, teaching. I live in Long Beach with my family.
Education and Employment
2012--present: Full-time/Continuing Lecturer at UCI
2011--14: Adjunct Faculty at Chapman University
2010--11: Part-time/Summer-Session Lecturer at UCI
2010: Adjunct Faculty at the Southern California Institute of Technology
2006--09: Visiting Assistant Professor at UCI, working with Chuu-Lian Terng on integrable systems
2002--06: Ph.D. in Mathematics (Differential Geometry) from the University of Bath supervised by Fran Burstall
1998--2002: B.Sc.(Hons) in Mathematics from the University of Edinburgh
Teaching Materials/Websites
Anyone is welcome to use any resources on these sites for any purpose except financial gain!
Spring 2023




Lingering websites in their most recent incarnation.
Papers
Symmetric

R

-spaces: submanifold geometry and transformation theory (Ph.D. Thesis 2006)
Isothermic Submanifolds of Symmetric R-spaces, J. reine angew. Math. no. 660 (2011) (with Fran Burstall, Franz Pedit and Ulrich Pinkall)
Conformally flat submanifolds in spheres and integrable systems, Tohoku Math. J. (2) Volume 63, Number 2 (2011) (with Chuu-Lian Terng)
Generators for rational loop groups and geometric applications, Trans. Amer. Mat. Soc. 363 (2011) (with Daniel Fox and Oliver Goertsches)
Isothermic Submanifolds, J. of Geom. Anal., Volume 22, Issue 3 (2012) (with Chuu-Lian Terng)