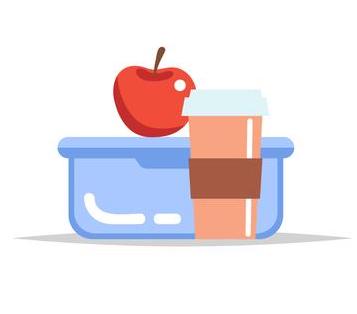 Are you interested in graduate school? Math careers in academia or industry? Life in academia? Ever wanted to talk to a professor you haven't had a class with?
If so, sign up to have lunch/coffee with a professor! This program allows you and up to 3 additional students to sign up for dedicated time slots to meet with professors for lunch or coffee. Take advantage of this unique opportunity to get to know department faculty in an informal setting and learn about topics such as research, careers in industry, applying for graduate school, and more.
** The sign up period for Nov 1-5 is now closed. Please be on the look out for our future events!
How to sign up:
1. Find 1-3 students to join your lunch/coffee with a professor. Collect their names and email addresses.
2. See who is available to meet up with for lunch/coffee here.
3. Select your desired meet up person and day and submit your request at the above link.
What to expect: 
1. Once you submit the sign up form, your group and your professor will recieve an email confirmation with the date, time, and location of your meet up. 
2. Meet with your professor at the time, date, and location indicated in your confirmation email. Introduce yourselves and see below on suggestions for starter questions.
3. After your lunch/coffee, you will be sent a very brief follow up survey.
Frequently Asked Questions:
When is the last day I can sign up?

All requests must be made at least 7 days before the event. For example, the last day to sign up for coffee/lunch on Tue, Nov 2 is Tue, Oct. 26. The last official day to sign up is Friday, Oct 29.

Can I sign up for more than one professor?

Due to the limited availability of time slots, students can request only one lunch/coffee meeting during Nov 1-5. 

Do I need to email my professor before I book a lunch/coffee meet up with them?

You do not need to email professors to confirm their availability. If you have any questions, please email us at mathprofchatuci@gmail.com.

When the last day to sign up? 

Because there are a very limited number of spots, we encourage you to sign up as soon as possible. You must sign up at least 7 days before the meeting date.

Is lunch/coffee provided?

Currently, this program is buy or bring your own lunch/coffee. 

Can I sign up by myself for lunch/coffee with a professor?

You must sign up with at least one additional student to participate in this program.

What should I do if the professor I wanted to meet with isn't listed on the form? 
Can I have lunch/coffee with a professor who I haven't had a class with? 

Absolutely! You are not limited to your current or previous course instructors.

I'm not a math major. Can I still participate in this program?

At least one member of your sign up group should be a mathematics major. 

How long will the meet up be?

Meet ups will be between 30 minutes - 1 hr depending on the number of students and the faculty member's availability.

Should I email the professor first?

There is no need to email the professor first. 

Where will lunch/coffee take place?

At the set meeting time, you will meet your faculty member in front of Rowland Hall. After that, its up to the group to decide where to have lunch/coffee. Due to COVID, we recommend having your lunch/coffee meet up outdoors if possible.
Sample questions for meet up:
What was your undergraduate experience like? What would you do over, given the chance?
If you had to pick a different career, what would you pick?
What was your first research project? How did you come about that opportunitiy?
What was your graduate school experience like?
What do you do outside of research and/or teaching?
What was applying for graduate school like for you? Do you have any tips?
I am looking for guidance applying for graduate school. Do you have any advice?
What is the best way to start doing research as an undergraduate?